Solid Plastic Toilet Partitions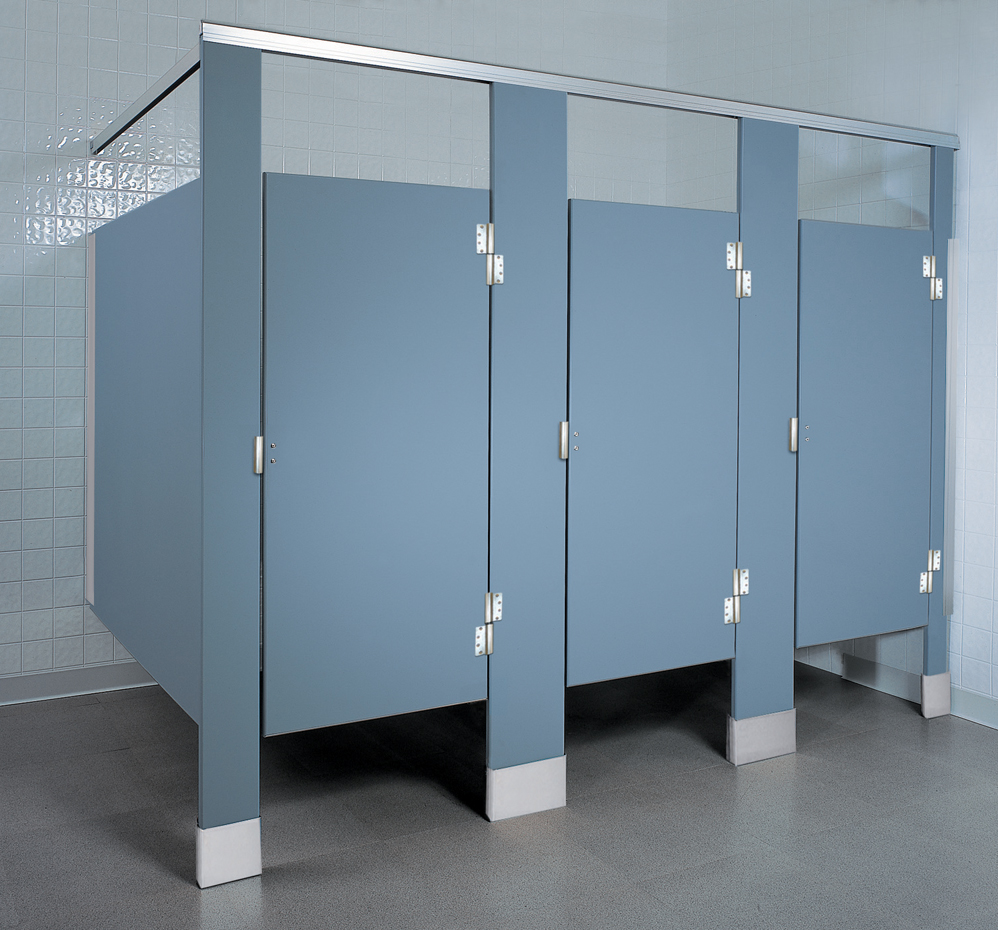 Solid plastic polymer plastic restroom stalls. If your restroom partition area experiences high-levels of traffic, high-humidity, or corrosive elements, consider a resilient and long-lasting material for your toilet partitions and doors. Solid plastic toilet stalls are made of HDPE, or high-density plastic polyethylene, resins. HDPE is known for its high-strength-to-density ratio, making it an exceptionally durable option for any restroom area. This material is resistant to impact, graffiti, scratches, and other forms of damage. Solid plastic partitions require very low maintenance since the surface is highly impermeable to water, odor, moisture, rust, and mildew. This also makes clean-up easy because most commercial cleaning agents will not damage the surface, and stalls can be hosed down or steam cleaned if needed. This sturdy material is offered in many different color options, ranging from basic to bold. You will never have to worry about peeling or repainting your solid plastic partitions because the color is injected directly into the mold, saving you time and money in the long run.
If your public or commercial restroom stalls will experience heavy use, reduce your risk and costs by choosing a dependable material such as solid plastic for your partitions. We sell complete sets as well as individual pieces for your commercial restroom such as dividers, doors, screens, and more. If you are designing a restroom that does not fit the standard sizes, please send us your drawings by fax to 800-642-2406 or by emailing jameyg@robertbrooke.com, so we can better assist you with any specialty needs.